Lungs tonification (Fall)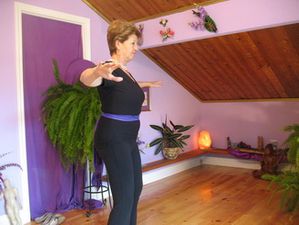 Breathe in (nose) when your arms open. Palms are facing down.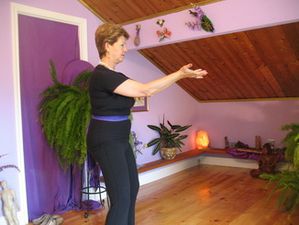 Breathe out (nose or mouth) when your ams close. Palms are facing up. Your hands shouldn't touch when coming together.


● Arms open, breathe in, palms facing down.
● Arms close, breathe out, palms facing up.
● When you breathe in and open your arms, breath in chi (energy) through your palms and your arms, to your lungs.
● When you breath out, let the chi flow down from your lungs to your kidneys and your dan tien (belly).
You can also do the Lung sound (SSSSSSS or ZZZZZZZZZ) when you exhale.


This exercise helps tonify your Lungs with the Metal (Fall) energy.


(See other meditations on my Medical and Energizing Chi Kung DVD, and on my TAO CD.)